✔ No downtime, no needles, no surgery
✔ Target problematic areas
✔ Spa technology now available at home!
✔ Fraction of the cost of expensive treatments
* Results may vary based on usage, application and person to person.


3 Simple Steps. Better Results can be achieved in conjunction with daily exercises and diet plan.
Select an area you want to treat, such as your stomach and thighs. LARGE areas like the stomach should be split into sections, treating each section with a 60 minute treatment. Wait 2 hours before treating other areas.
Apply device to selected area. Follow the instructions in your instructions booklet. You MUST apply a new' glycerin sheet between the skin & machine at every application.
After each treatment, gently rub the treated area for 3-5 mins, to help break down dead fat cells in the area.
Fat Freezer offers a 30-day money back guarantee if you are not satisfied with our product. All you need to do is return the product within advertised returned date of receipt and you will be issued a refund on the full product price.

We strive to delivery all orders as quickly as possible.
Standard Delivery: 4-6 business days
Express Deliver: 1-3 business days
RETURNSFor return inquiries, please email us at Sales.FatFreezer@gmail.com to request the RA Code(Return Authorization).Please include the following details in the email:Order ID:Full Name:Full Address:Upon receipt, we will email an RA Code which needs to be clearly labeled on the package and returned to the provided address.Please note that you MUST return your product via tracked mail as we do not accept responsibility for items lost in transit. We only accept returns of products that are in fully resaleable condition and in original, undamaged packaging and reserve the right to refuse refund claims

Breakthrough Patented Technology
The Fat freezing technology is a surgery-free alternative to fad diets for those who are struggling to get rid of stubborn excess body fat.
The basic principle behind Spa Cryolipolysis fat freezing is that cells die when they are frozen. Thus, in order to eliminate unwanted body fat, fat cells are crystalized by exposing them to high temperatures. After they die off, the cells are turned into triglycerides by the body's white blood cells and eliminated from the body through the natural process of excretion.
Although the procedure is usually done in a clinic on an outpatient basis, there are home devices that allow you to perform similar method at home, like slim freezing belts.Of course, you should not expect to see results at once.
Although this is not a weight loss system, we encourage you to eat right and exercise daily.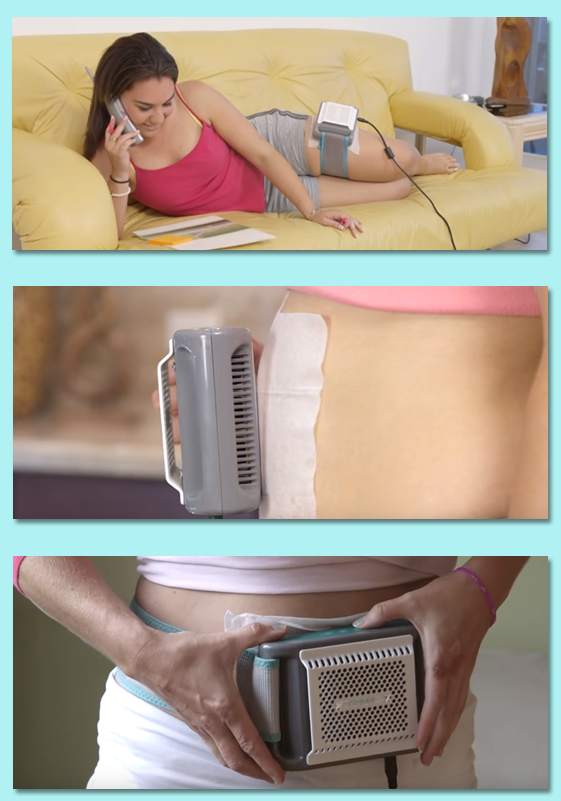 What's Included?
Fat Freezer Device

Adjustable Belt
1 Pack: 9 Glycerin Sheets/Protective Pads
DIY Diet Plan Booklet
Instruction Manual
Fat Freezer Treatment Sheets
Glycerin Sheets are a must have for use withyour Fat Freezer device.


Simply place one sheet onto the body surfaceyou are treating to protect your skin during thetreatment.



Buy Now with FREE SHIPPING!
Results may vary based on usage, application and individual.Testimonials are based on personal experience and we do not take any guarantee for the results as it may vary based on use and application.Better results can be achieved in conjunction with daily exercises and diet plan.
* This is not a weight loss device
*This product has not been evaluated by the FDA.